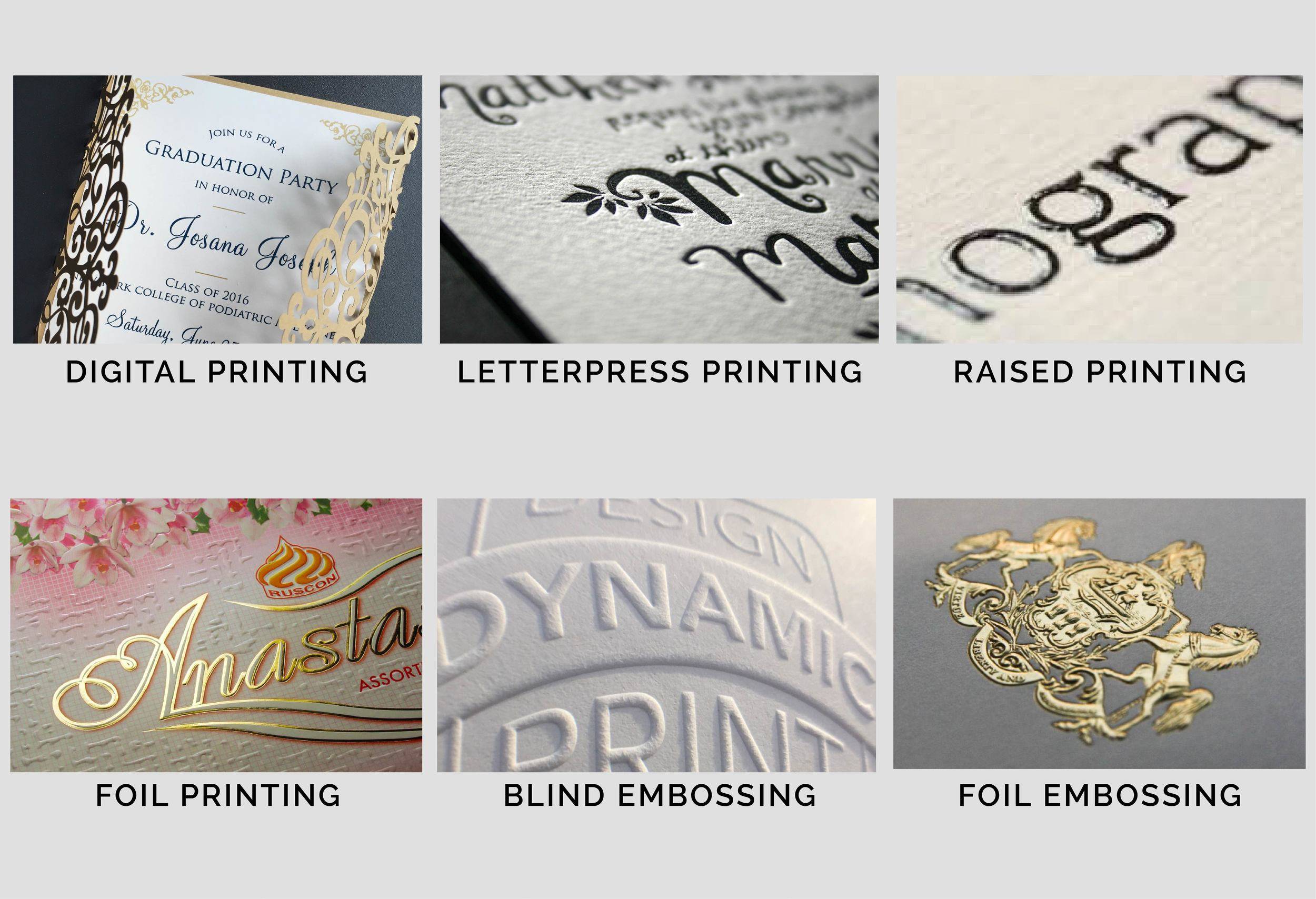 OUR PRINTING METHODS
Here is the thing, there is no way we could only design and not offer printing as well. If we didn't how would we be able to do IT ALL for you! We offer a variety of printing options to ensure your wedding or social invitations speaks volumes. Our printing processes are:
Digital/Flat Printing - is done on a professional printer and not in-house. Digital printing is great for multicolor printing, it allows you to take an in-depth design and make it into a masterpiece.
Foil Stamp Printing - uses heat, pressure, and metal dies to print a metallic shiny foil finish. It gives a radiant and beautiful finish to any custom invitation.
Letterpress Printing - how glamorous! Letterpress printing a printing method in which the ink is pressed into a thick card stock resulting in a beautiful impression which allows all of your treasured guest to see and feel. Letterpress is ideal for dark printing on light-colored card stock and minimal solid areas.
Thermography (Raised) Printing - is a method where the ink sits on top of the card stock resulting in a raised feeling. This printing method gives a beautiful and elegant look at an affordable price.
Embossing (bottom middle image) Printing - is a process which creates a raised impression on card stock and it is usually the color of the cardstock.
Foil Embossing Printing - is a combination of foil printing and embossing, giving a beautiful and royal design.
We offer combined printing methods as well, such as foil and digital printing, letterpress printing and foil stamping, foil and raised printing, and even glitter raised printing. The combinations are endless.