CUSTOM INVITATION TIMELINE
Start 4- 5 months in advance, here is a great timeline:
Contact us 6-12 months in advance to start the design concept for your save the dates and invitations.
4 months prior we work on your invitation design, approval, printing and assembly.
1-2* months prior your invitations are completed and shipped to you.
* Based on your response time during the process.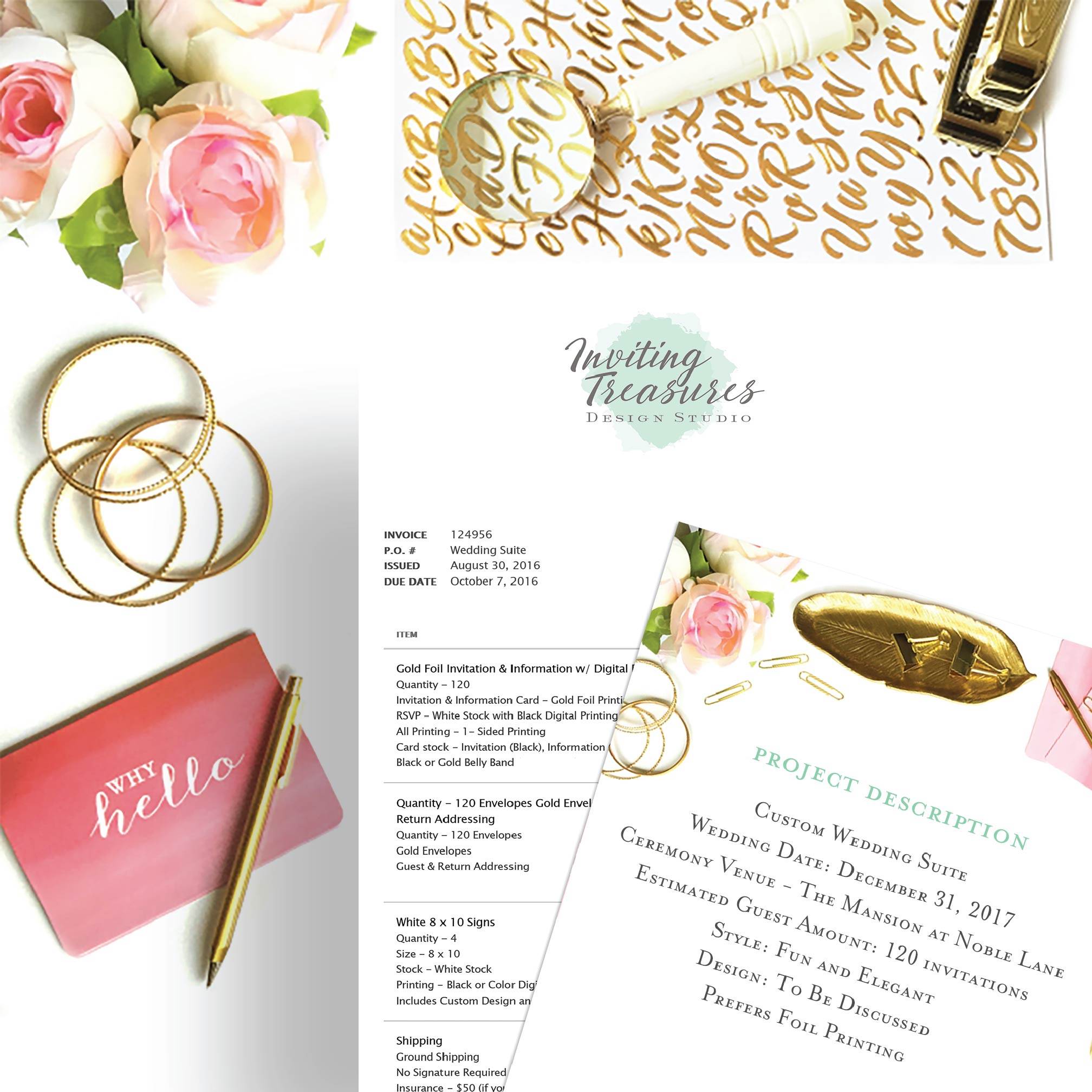 STEP 1: PURCHASE YOUR SUITE
Purchase your custom pakage. Once purchased, you will receive a design form and our calendar to schedule your design consultation.
"I can't express enough how nice it is to have a printer who is so thorough and communicative. She is there every step of the way to make sure everyone is on the same page, and everything is being done to the client's exact specifications." — Ashlee Christian
STEP 2: DESIGN APPROVAL
After we speak and we understand your vision, we will send you 2-3 design concepts for review. This is your chance to make changes and once the changes are final, your design is approved.
"Given the ideas and inspiration of what I had in mind, she customized a beautiful invitation. The end result was beyond my expectations." — Noemi Chavez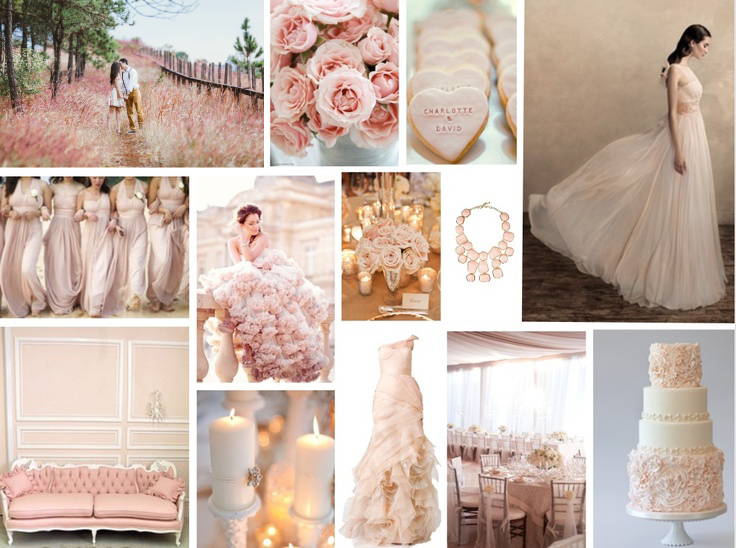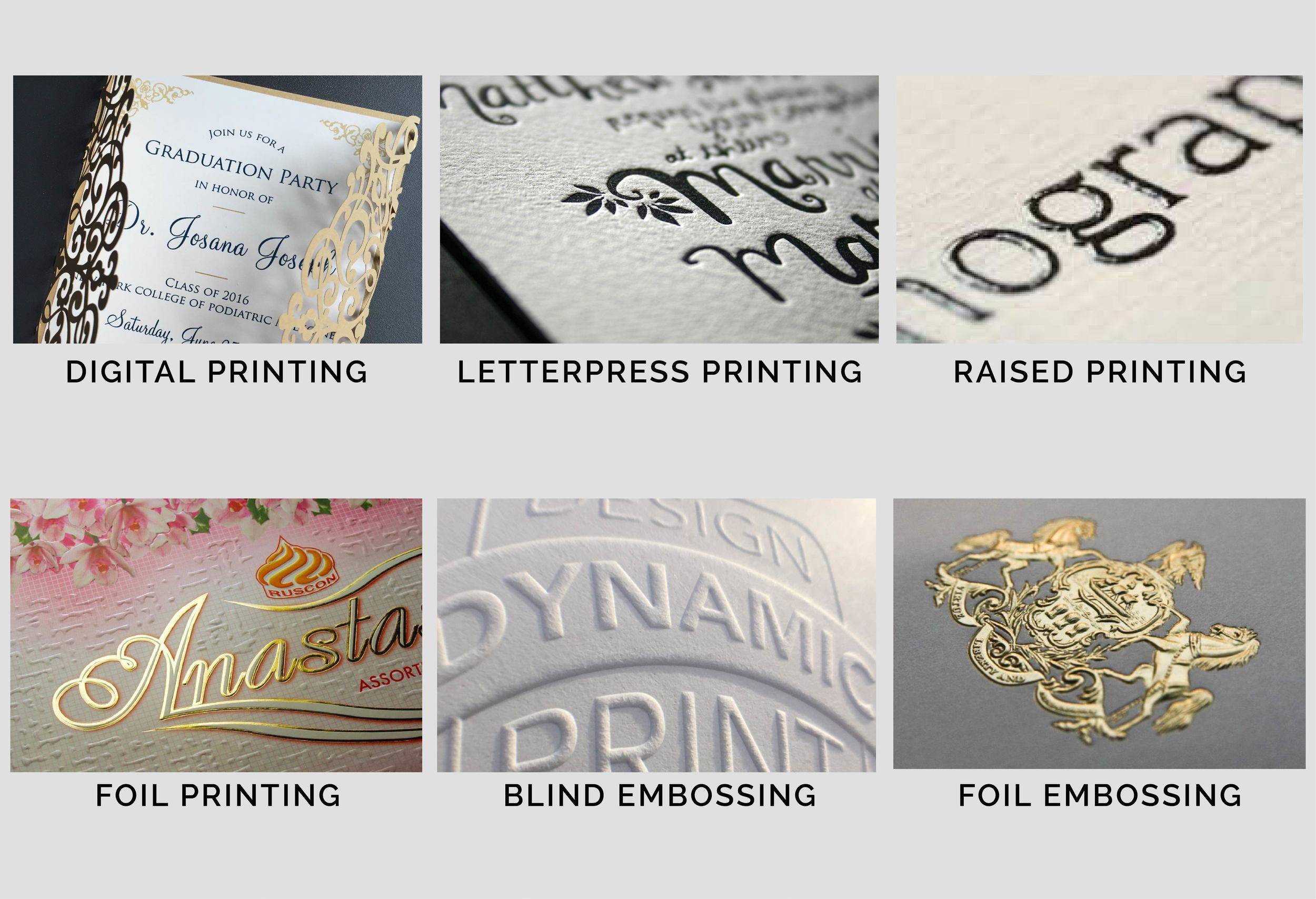 STEP 3: PRINTING PROCESS
After approving your design, the printing process starts and takes 7 - 14 business days.
STEP 4: ASSEMBLY & SHIPPING PROCESS
Once the printing process is complete, your order is shipped to you and takes 3-5 business days. If assembly is required, your order will take an additional 1-2 weeks and will ship. Free Ground shipping on our custom invitations, faster shipping is available at an additional cost.
"You will be thrilled with the final products!"— Ayelet Nelson